Investigating hydrogen networks through industry and government collaboration
The Australian Hydrogen Centre brings together industry and government to deliver detailed feasibility studies of blending 10% renewable hydrogen into towns and cities, and ultimately a 100% renewable gas future. It builds upon our Hydrogen Park South Australia and Hydrogen Park Gladstone project and aligns with our Low Carbon Vision of delivering 10% renewable gas in our networks by 2030 and full decarbonisation by at least 2050, and by 2040 as a stretch.

About the Australian Hydrogen Centre
Established at the end of 2019, the $4.15 million Australian Hydrogen Centre (AHC) is supported by a $1.28 million Australian Renewable Energy Agency (ARENA) grant with a two year work program to help accelerate the renewable gas industry by:
Completing comprehensive studies to decarbonise gas consumption in Victoria and South Australia (with a focus on blending 10% renewable gas into gas networks and converting gas networks to 100% renewable gas);
Developing project plans to inject 10% renewable hydrogen into selected regional towns;
Sharing the learnings from Hydrogen Park South Australia to apply to other renewable gas projects; and
Establishing a platform for other states to decarbonise their gas consumption by leveraging on the Victorian and South Australian feasibility studies.
Importantly, it will also raise community awareness on the use of renewable gas and how this fuel of the future can support achievement of emissions reduction targets.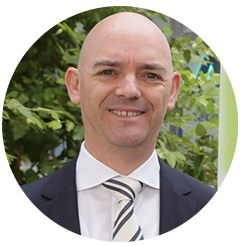 "The natural gas network could be a key piece of infrastructure to support decarbonisation of the national energy system. The network has the potential to be used for the long-term storage of renewably produced hydrogen and limit the need for electrification alternatives, which can be costly."
"The development of a local hydrogen sector will underpin the investment in technology and skills to support the long term export opportunity. These studies will go a long way to identifying the possibility of using and storing hydrogen in local gas networks."

-ARENA CEO Darren Miller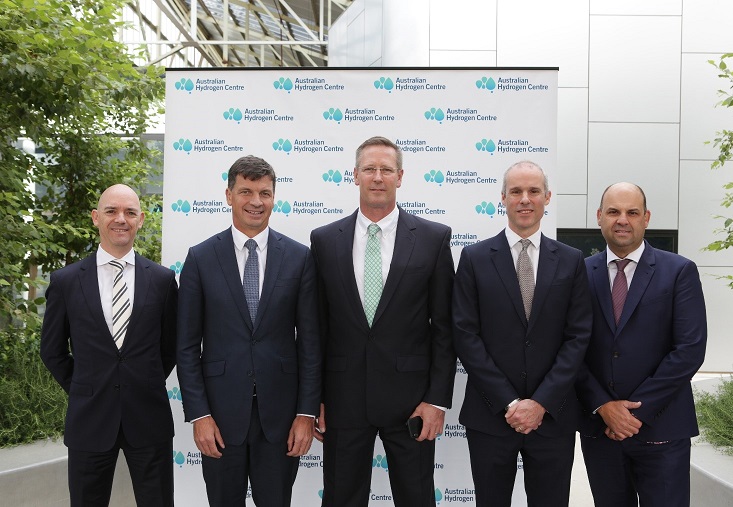 Image (From left to right): ARENA CEO Darren Miller, former Federal Minister for Energy and Emissions Reduction the Hon Angus Taylor MP, former South Australian Minister for Energy and Mining the Hon Dan van Holst Pellekaan, AGIG CEO Ben Wilson, and AGIG Executive General Manager Customer and Strategy Craig de Laine at the Australian Hydrogen Centre announcement in early 2020.
Founding members
The AHC has received funding support from ARENA and founding members South Australia's Department for Energy and Mining, Victoria's Department of Environment, Land, Water and Planning, gas and energy infrastructure businesses, AGN and AusNet Services, and leading renewable energy companies, ENGIE and Neoen.

Project timeline
Find out more
---
Contact us
For more information:
For media enquires:
Our Renewable Gas Projects
Hover over the green dots to discover how we're making the renewable gas future a reality