Australia's first whole of network decarbonisation project
Hydrogen Park Gladstone (HyP Gladstone) continues AGIG's hydrogen leadership by extending our renewable gas footprint into Queensland and delivering Australia's first whole of gas network decarbonisation project, with volumes up to 10% renewable gas.
It aligns with our vision for a renewable gas future and 10% renewable gas across our networks by 2030.
Image: Artist impression of the HyP Gladstone production facility.
About Hydrogen Park Gladstone
HyP Gladstone builds on our Hydrogen Park South Australia (HyP SA) facility to deliver additional learnings and lower emissions for customers and the gas sector as a whole.
Proudly supported by the Queensland Government with grant funding of up to $1.78 million from the Hydrogen Industry Development Fund, HyP Gladstone is an important first step in the development of a sustainable renewable hydrogen economy as supported by Queensland's Hydrogen Industry Development Strategy.
At HyP Gladstone, we are proposing to produce renewable hydrogen using a 175kW Nel C30 Proton Exchange Membrane electrolyser with water and renewable electricity.
The renewable hydrogen is blended with natural gas at volumes of up to 10% and supplied to nearby homes and businesses via the existing gas network. We are aiming to supply the Central Queensland transport sector in the future.
The HyP Gladstone facility is planned to be located on a circa 1,100 square meter site on Derby Street, South Gladstone. We are delivering the project in coordination with the relocation of the existing Breslin Street city gate station which requires replacement. This site was chosen as it is a good location for blending into the gas network and the proposed site is suitably sized. Only small volumes of Hydrogen are proposed to be stored on-site (approximately 10kg) which is a similar amount of energy to four standard 8.5kg BBQ gas bottles.
HyP Gladstone will be Australia's first renewable hydrogen production facility to deliver a 10% renewable gas blend to more than 770 homes and businesses throughout an entire city's existing gas network. After executing the Funding Agreement in mid-2020, current work is focused on securing the site, achieving Development Approvals, and appointing partners to commence construction. Blended gas is planned to commence in the latter half of 2022.
Customers who would receive the blended gas were first notified of the project in August 2021, by way of a letterbox drop, local paper notices and social media advertising. You can learn more about the blended gas being delivered to customers here.
Project timeline
Frequently Asked Questions
Hydrogen is the simplest and most abundant molecule in the universe. It is colourless, odourless, non-toxic and an excellent carrier of energy.
Like natural gas, hydrogen can be used to heat buildings, power vehicles and produce electricity. Unlike natural gas, when burned, hydrogen produces only heat and water vapour - no carbon emissions.
In nature, hydrogen is found attached to other elements, which means we need to separate it before use. If we do this in a renewable way the hydrogen can be used as a renewable form of energy.
We are planning to produce hydrogen using an electrolyser, which splits water into hydrogen and oxygen using renewable electricity. The process by which this occurs is known as electrolysis. Electrolysis has been around for a long time, first appearing in the 1800s and is in use around the world today.
HyP Gladstone will use a relatively small 175 kilowatt Proton Exchange Membrane electrolyser, which can produce up to 2.75 kilograms of hydrogen per hour. The electrolyser can rapidly respond to fluctuations in the electricity market ramping up when renewable electricity is abundant and switches off in times of high electricity demand.
There is a small amount (10kg) of hydrogen storage on site in a purpose-built vessel. The energy stored in this vessel is equivalent to around four standard LPG barbeque bottles (8.5kg bottles).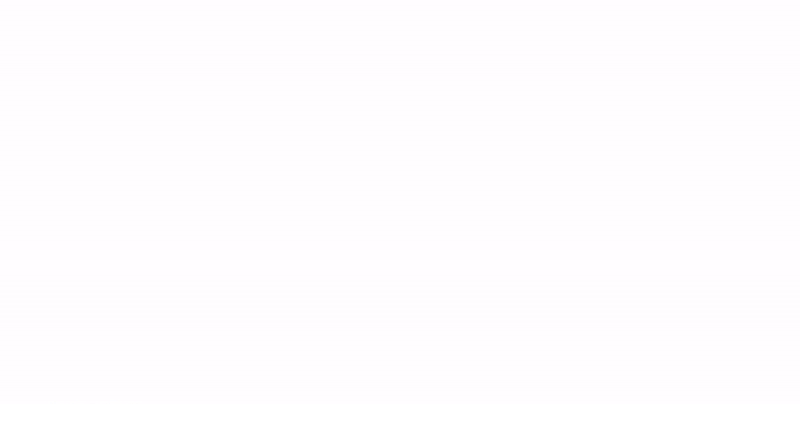 Image: Schematic of Hydrogen Park Gladstone.
HyP Gladstone is intended to operate during the day, when there is significant renewable electricity generation (predominantly solar) in Queensland. The Australian Energy Market Operator (AEMO) calculates and publishes a Carbon Dioxide Equivalent Intensity Index (CDEII) for all NEM regions, including Queensland.
To make the electricity renewable, we will purchase and surrender sufficient quantities of Large-scale Generation Certificates (LGC's). By purchasing LGCs and then surrendering them to the Clean Energy Regulator, we can ensure that all our electricity when bought from the Queensland grid is renewable.
LGCs are created by registered renewable power stations across Australia for every megawatt hour of power they generate. By purchasing LGCs and then surrendering them to the Clean Energy Regulator, we can ensure that all our electricity when bought from the Queensland grid is renewable. This is consistent with the way electricity retailers certify green retail products.
Mains water will be purchased from the local Gladstone network, in the same way you would have it delivered to your house.
The water volumes consumed to produce hydrogen are low, an average of 101L litres per hour over a 24hr period. Annual volumes used to produce the hydrogen will be very low, the equivalent to six "water wise" households according to Gladstone Regional Council guidelines.
The HyP Gladstone facility will be located on a 30x37 metre, or 1,110 square meter, site (fence line to fence line). This is similar in area to around four tennis courts or one Olympic swimming pool.
The natural terrain of the proposed site has allowed us to design the facility so that it is not visually prominent from the street or surrounding residential areas. The existing earth bund and landscaping along Derby Street will be maintained providing excellent visual screening of the facility. The site is also visually screened from residential areas to the east, north and west by a combination of existing natural terrain and vegetation.
Key components of the development include an electrolyser unit, hydrogen blending skid, hydrogen storage and city gate. As outlined in the below artist impression, the facility is modular in nature.
The existing natural gas city gate on Brelsin Street (near the Dawson highway) requires upgrading and is proposed for relocation to Derby Street. The city gate takes gas from the transmission pipeline network and reduces its pressure for use in the distribution network which supplies homes and businesses in Gladstone, so needs to be located close to both distribution and transmission pipelines.
It is preferable to co-locate the city gate and the hydrogen facility in one small compound. Co-locating enables blending of the renewable hydrogen gas with natural gas in the existing gas distribution network as we look to decarbonise gas supply in the region. Blending needs to occur in proximity to the distribution network as blended gas can't be transported through the larger pipelines that make up the gas transmission network.
The Derby Street site has the advantage of being large enough that the balance of the property provides an additional buffer from adjoining residential areas and has existing landscaping treatments which will ensure that the development is not visually prominent.
This project reduces the amount of carbon in our gas network. As a business, we are committed to decarbonising domestic gas use in Australia. On our distribution networks, we are targeting 10% renewable gas by volume by 2030, and offering 100% renewable gas to new housing estates by no later than 2025. Our aim is to fully decarbonise our distribution networks by 2040 as a stretch target and by no later than 2050. You can learn more about our Low Carbon Strategy here.
Hydrogen Park Gladstone is one of our first steps on this journey. It demonstrates renewable hydrogen production at a small scale and starts decarbonisation of domestic gas use.
Safety is our number one priority. At AGN, we are experts in developing and operating gas infrastructure – the core elements of what we deliver are safe and reliable energy services. Hydrogen, like other fuels, is flammable and this is a key reason it can provide us with energy. It also means we need to treat hydrogen with respect, as we do natural gas, electricity, petrol and other energy carriers.
Hydrogen is already produced and used around Australia today, including at our existing Hydrogen Park South Australia facility located in the metropolitan Adelaide suburb of Tonsley (learn more here). At Hydrogen Park Gladstone, only small volumes of hydrogen are proposed to be stored on-site (approximately 10kg) which is a similar amount of energy to four standard 8.5kg barbeque LPG bottles.
We are subject to regulation by government bodies, which are designed to ensure our commitment to safety, reliability and service continue. We will have all necessary approvals in place before production begins.
We have conducted noise modelling that has been submitted to Council as part of our Development Application which shows that the development will comply with the applicable requirements for development near residential areas. Equipment has been carefully selected and designed to ensure that the associated noise profile is appropriate for the location.
Hydrogen Park Gladstone is a small demonstration facility designed to produce hydrogen to start to decarbonise domestic gas supply in Gladstone and to break down barriers to entry for the renewable hydrogen industry. There are no plans to expand production at this site.
We are considering developing a refuelling facility (similar to a small petrol station) alongside Hydrogen Park Gladstone. This station would be used for up to three hydrogen fuel cell vehicles or one hydrogen fuel cell bus. This is at an early stage and would be subject to a separate Development Application and approvals process.
No, the current facility design is an unmanned site and during normal operations will only be accessed during scheduled maintenance. If refuelling does go ahead in the future it will only be designed to support up to three cars or one bus, which would typically be fleet vehicles and not general public.
This $4.2m project was announced in July 2020, supported by funding from the Queensland Government of up to $1.78m.
Current work is focussed on securing the site and on lodging our Development Application. We are targeting first production in the latter part of 2022.
Find out more
• Queensland Government funding announcement
• Minister de Brenni statement
• Joint Media Release on Gladstone Hydrogen Ecosystem
Contact:
Phone: 1300 001 001 and press option 8
Community Info: communityengagement@agig.com.au
Media enquiries: mediaenquiries@agig.com.au